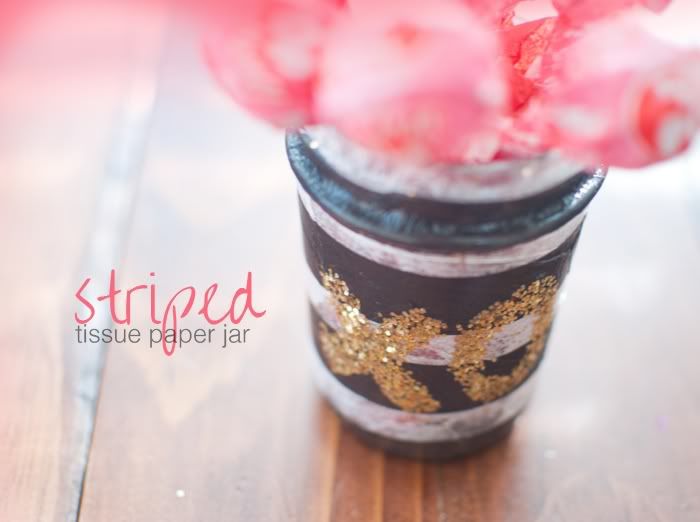 Hello. I've always enjoyed Valentine's Day. I'm more partial to the holiday's symbolizing colors and shapes than it's celebration, though. An excuse to eat more chocolate isn't so bad either.
This stripey tissue paper jar can hold your overflow of individually wrapped pieces of chocolate. It was inspired by a couple of children's art projects that I've done during my years of working with little ones. A decorated plastic water bottle maraca
might
be fun, but this project's end result is less noisy. No shaking required.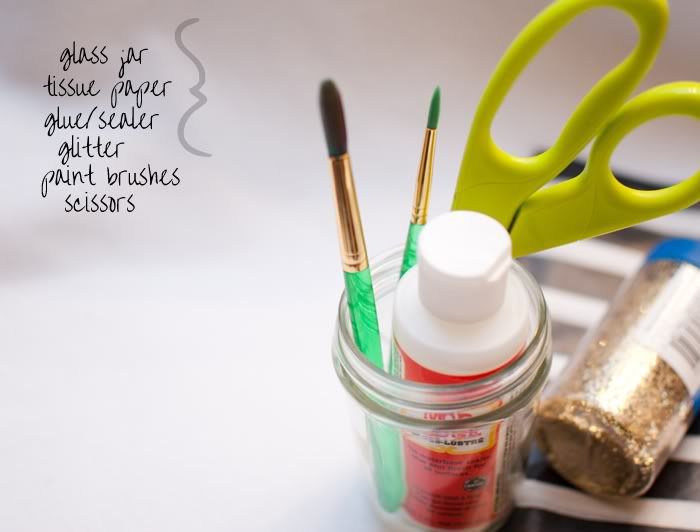 you'll need some things:
• glass jar
(It can be any type of jar in any size. washed and cleaned. I used a small canning jar)
• tissue paper
(It'll be easier if you can find paper that's already striped, or cut out strips of your favorite colors. I found mine at Michael's)
• glue/sealer
(I just used Mod Podge to glue and later to seal it all up)
• glitter
• paint brushes
• scissors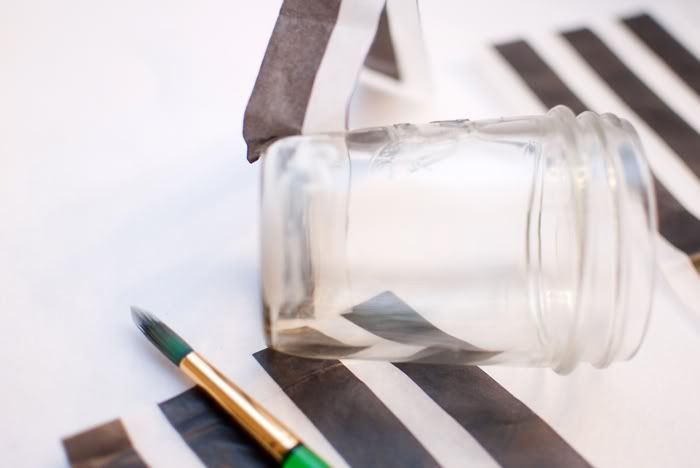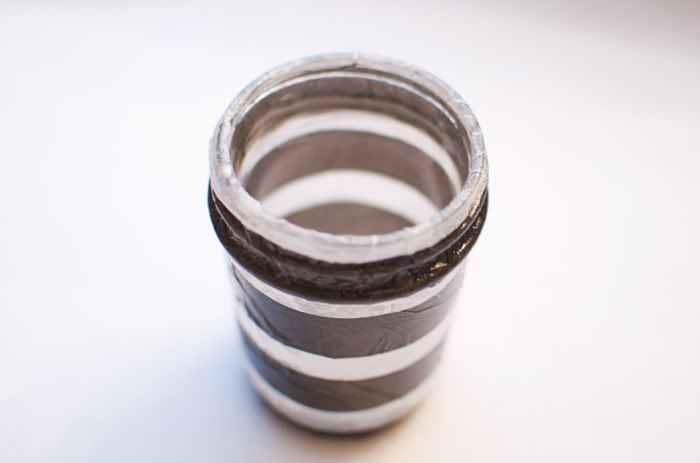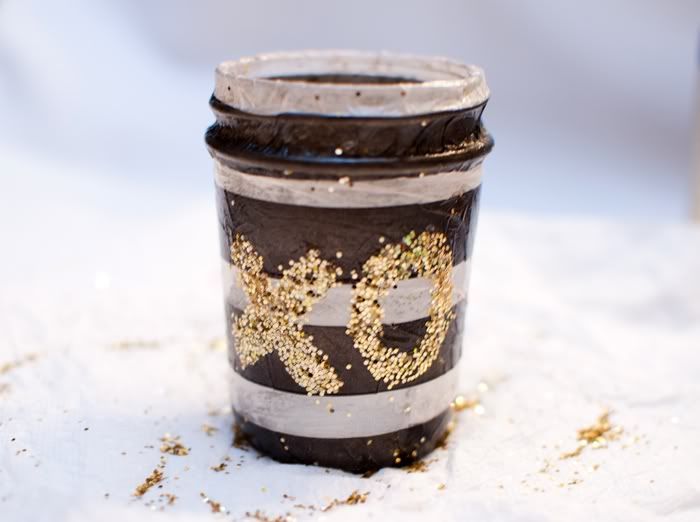 how to do it:
• Measure your tissue paper so it is long enough to wrap all the way around your jar, and cut out strips. If you are using striped paper, cut them into strips anyway to make the gluing process a little bit easier and to reduce wrinkles later.
• Start at either the top or bottom of the jar (which ever side is easier for you), paint on glue in small sections.
• Apply strips of tissue paper onto your glue sections, making sure your stripes are aligned. Continue putting glue onto small sections, and carefully adhere your paper as you go until the two ends match up. If your jar isn't a perfect cylinder, the ends of your strips won't match up perfectly. It's okay to crinkle your strips a little bit so your two ends meet.
• Once you have covered the entire surface of the jar with tissue paper, apply a top coat of Mod Podge (or whatever type of sealer you are using) all over the paper to protect it from ripping off. Let it dry.
• With your glue, paint on any design you wish, and sprinkle glitter over your glue design. Brush off excess and allow to dry. Apply another top coat to make sure your sparkly bits stay put. Allow to dry.
That's it!
Your decorated jar can be used to gift Valentine's treats to your loved ones, or contain your overflow of heart shaped candy, or dunk in fresh colorful flowers. You can also stick a tea light candle inside, light it up and it'll glow right through the sheer tissue paper. Use it to hold pens, makeup brushes, loose change, small craft items, movie ticket stubs... It's a
jar
! Its uses are endless!